Primer adelanto del Joker de Joaquin Phoenix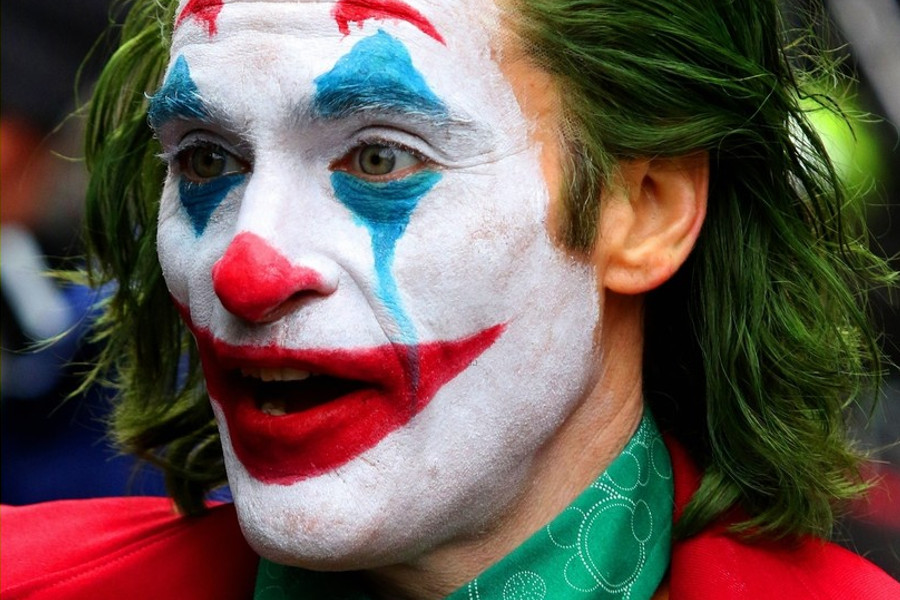 Desde el genial Jack Nicholson hasta el desastroso Jared Leto, el Joker siempre supone un desafío para cualquier actor.
El más recordado y celebrado hasta el momento fue el Guasón de Heath Ledger, oscuro, inestable, loco de remate, sin sentimientos. Se creía que nadie podía superarlo, pero luego de ver el primer adelanto de la película Joker que se estrenará en octubre, esa premisa se pone en duda.
Dirigida por Todd Phillips – conocido por la trilogía de The Hangover y la peli Due Date -, Joker fue inspirada por Taxi Driver y The King Of Comedy de Martin Scorsese, que también es uno de los productores de Joker. "Es una tragedia", definió Phillips cuando le preguntaron acerca del género de la obra.
La peli de Warner Bros. cuenta con la actuación protagónica de Joaquin Phoenix, uno de los actores más talentosos y camaleónicos del momento. Lo acompañan Zazie Beetz y Robert De Niro, entre otrxs.